E-commerce Brand On Instagram! There's a ton of advice about using Instagram as an effective online marketing tool, but it can be challenging to scale your e-commerce brand on Instagram if you are a new brand without many followers yet.
New accounts often have low engagement rates, which can be disheartening, but there are ways to navigate this period strategically.
Let's talk about why Instagram as a marketing tool matters, how it can help you grow your business, and look at effective strategies to grow your e-commerce brand—even when you have no followers.
Why Is Instagram a Powerful E-Commerce Tool?
Today, 81 percent of people use Instagram to research products and services to buy. Therefore, using strategies to stand out from the competition and attract potential customers to your Instagram e-commerce page can reach a wider audience.
To do this, you have to understand what makes Instagram a powerful e-commerce tool.
Research shows we remember more of what we see through photos and videos than what we read through plain text. This makes visually-oriented platforms like Instagram a prime tool for marketing.
Instagram lets you upload product photos, share demo videos, launch partnerships with influencers, connect with engaged followers, and boost your ROI.
This can help you grow your e-commerce business faster than marketing only through Facebook and Twitter (which have less than half of Instagram's brand engagement rate).

10 Ways to Grow an E-Commerce Brand on Instagram
We now know Instagram has a lot to offer marketers at all levels, but how do you capitalize on these benefits when you have no followers?
Don't worry. Here are actionable strategies you can use today to start growing your Instagram following.
Engage With Comments and Review Feedback
Having a ton of followers is useless if you are not engaging with them. The best way to gain and maintain a large number of followers is to engage with potential customers.
Engaging with users takes mere minutes but has the potential to boost your revenue significantly.
Here's how to get started.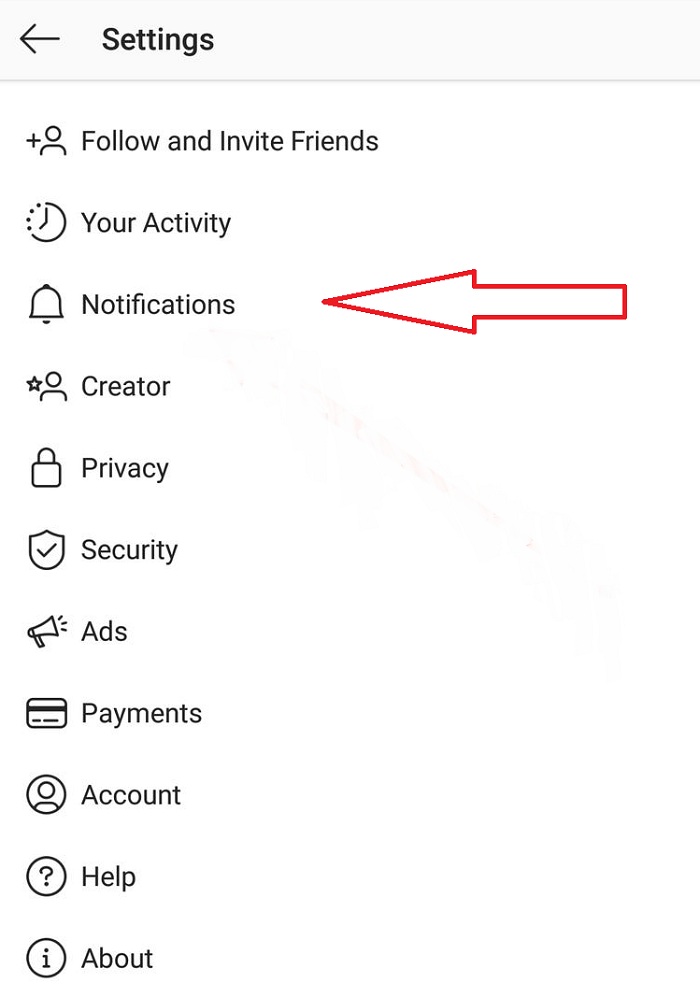 Turn on notifications for all comments.
Respond to every comment you receive, be it positive or negative. This will help increase engagement on your posts.
Review feedback and see if there are areas you can improve in.
Thank users for taking the time to interact with your posts.
Avoid starting fights in your comment sections, even if you disagree with a user's perspective. This will help you maintain a positive impression online.
Research Competitors
If you're not sure about how to get started, look at what your competitors are doing.
Your competitors have already done a ton of the heavy lifting and collected a huge base of engaged followers. You can use this to your advantage.All you have to do to attract your own following is to head to the Instagram profiles of your competitors and steal their audience.
You should already have a pretty good idea of who your competitors are. If you don't, try using Instagram's discover tool to find popular accounts in your industry.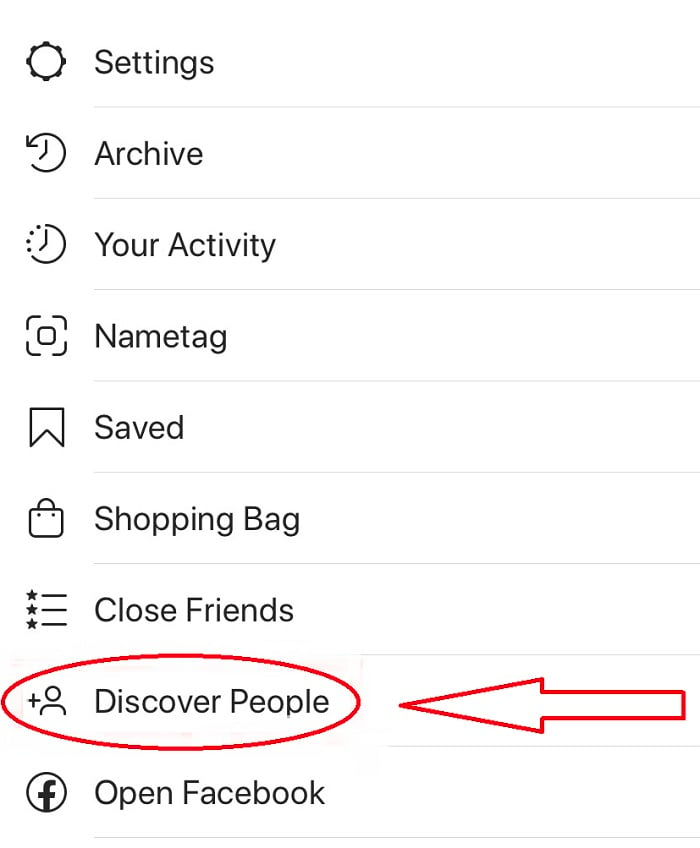 You can also search for keywords and hashtags that relate to your brand to get started. The top accounts relating to that keyword should appear.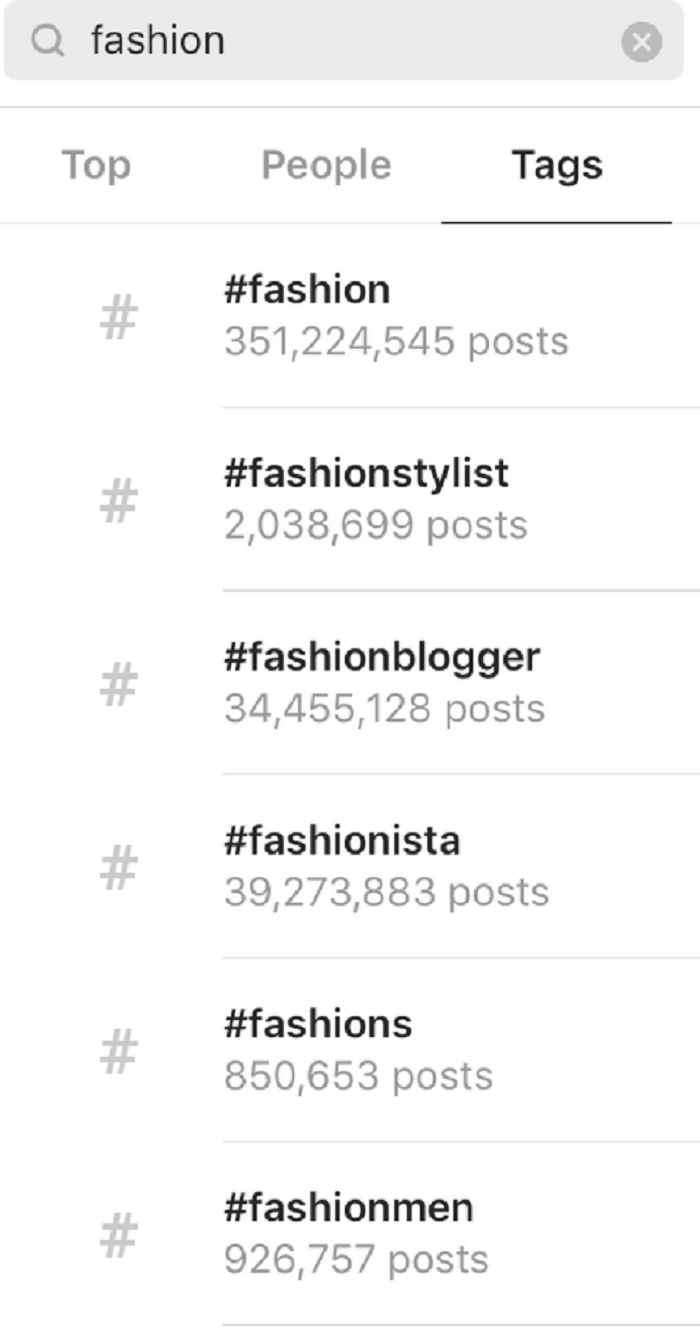 Host Giveaways in Exchange for Engagement
Instagram giveaways can be an excellent way to generate user engagement. You may have seen some of these in your feed.
They typically say, "like this post and tag a friend to win a free product, but that strategy might not be the most effective way to gain real followers.
Giveaways often attract people who want free stuff and are willing to like your images to get it.
Instead, ask users to upload Instagram photos about your e-commerce brand or follow your page. If you ask users to post content, be sure to share a branded hashtag to get discovered by more users.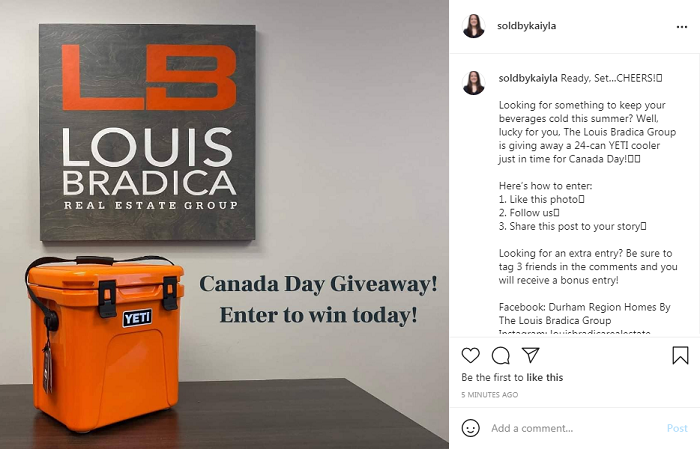 To start, announce your contest with an Instagram post. Include the rules in the description section so people will know how to enter.
If you need help coming up with giveaway ideas, try out a tool like Woobox. The tool helps brands of all types and sizes create social media contests that drive sales, increase followers, and collect leads.
Consider offering your own products for free instead of prizes unrelated to your niche or brand, like a free iPad. Otherwise, people may only follow you for the prize rather than their interest in your brand.
Post User-Generated Content (UGC)
If you want to drive engagement, make a habit of posting user-generated content. This can be as simple as asking users to review your product in exchange for a free sample.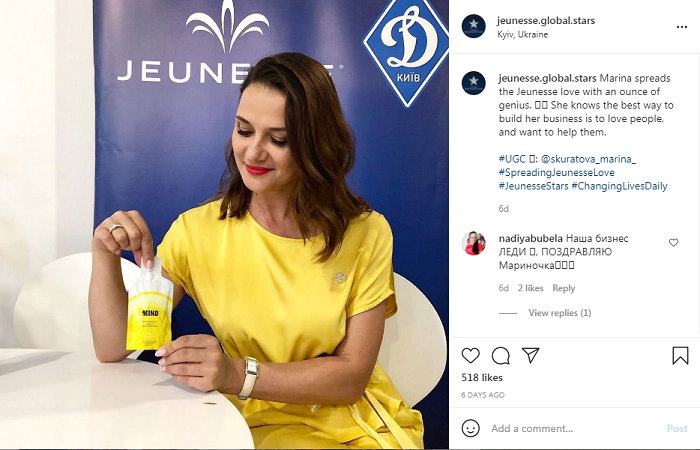 You can also choose to host bigger UGC contests where dozens (or hundreds) of users share their experiences related to your product and industry. This can help you reach new users you wouldn't have found otherwise.
Customize and Optimize Your Shop
Giveaways and hashtags might be easier than a customized, well-optimized shop, but they aren't more important.
In fact, having an easy-to-navigate and memorable storefront may increase your sales.
Here are a few ways to customize and optimize your Instagram e-commerce store for maximum visibility.
Offer promotions right in the photo or the first line of the description, so users don't scroll past it.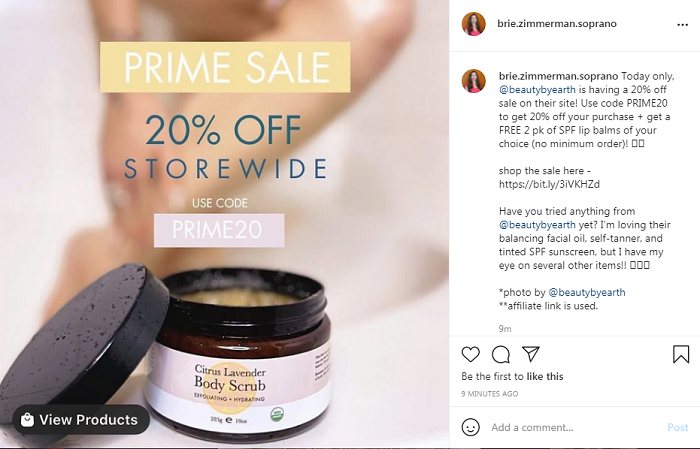 Add shoppable links to your photos so customers can buy your product directly.
Keep your descriptions simple, clean, and easy to understand so new users can quickly get an idea about what your Instagram e-commerce brand stands for.
Add links to your store on other channels, including your Instagram description (or bio), website, other social media pages, and email signature.
Create a Branded Hashtag
A simple way to keep track of who is talking about your e-commerce store on Instagram is to create a branded hashtag. You can use your business name, an existing slogan, or another creative phrase.
Then, let your customers know what the tag is by adding it to your bio and encouraging followers to use it in their posts.
Later, you can search for your hashtag to find and quickly share user-generated content. You should also add these tags to your images to remind your followers about it.
For instance, when you search the tag "#topshop," millions of photo results show popular UGC related to the brand.
User-generated images don't just give your brand more exposure; they also give other Instagram users exposure so they can gain more followers, too. It's a win-win situation.
Prioritize Customer Experience
Sometimes you can do all the right things and still not get satisfactory results. You used all the right hashtags, engaged with your customers, and created tons of user-generated content, but you're still not getting many sales.
Why is that?
It could be because your customer experience is lacking.
The easier you can make for users to find, browse, and buy from your shop, the more sales you can see.
A simple way to try to catapult your sales numbers is to prioritize the customer experience.
Are you making it easy for Instagram users to find your website or buy your products? Is your storefront easy to navigate? Do you have alt-text for your images? Do you offer a prompt response to questions?
These may seem like trivial things, but a good customer experience can go a long way in helping you find lifelong customers.
Partner With Influencers in Your Niche
Instagram influencers are users with a large number of followers and a great engagement rate.
Why do they matter for your Instagram e-commerce business?
They can help you expand your brand's reach. These individuals have hundreds, thousands, sometimes millions of followers interested in hearing what these influencers have to say.
So if they recommend your product on their account, you are likely to see an uptick in sales.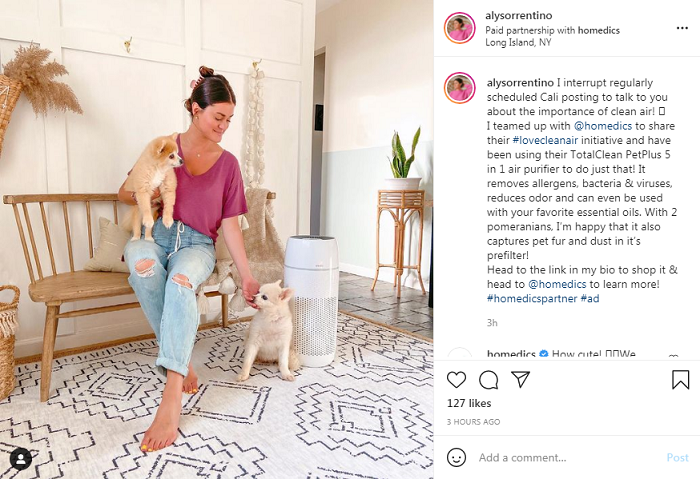 How can you partner with influencers to grow your Instagram e-commerce business?
Find influencers and large accounts in your niche. For example, if you're a beauty company, reach out to beauty bloggers and ask them for a product post.
If a user puts an email address on their profile or says something like "DM for business inquiries," it typically means they're interested in sharing sponsored posts.
Email or DM these accounts and ask what their standard pricing is for sponsored posts. Try and establish a relationship with these users.
If they're willing to work with your competitor, they may be willing to work with you.
Then, make a spreadsheet comparing each account's followers, cost per post, CPM, average likes per post, and followers divided by the average likes per post.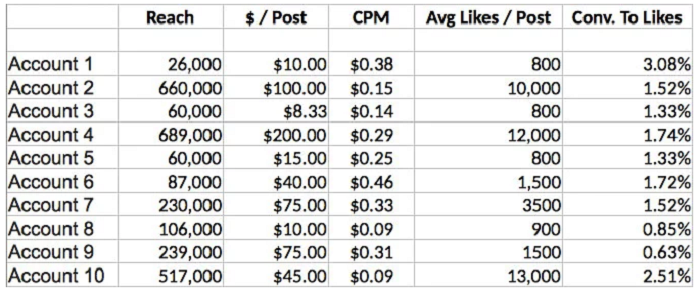 Pick the account(s) with the biggest payoff and lowest price.
If you're selling an original or unique product, it may be better to ask for a review instead of a product post.
Don't think you have to go for the big names. Sometimes micro-influencers with just a few thousand followers have a better ROI because they have a more targeted audience.
Use Product Tags
Another way to increase customer convenience is to use product tags to amplify your Instagram e-commerce sales.
Product tags let users buy products directly from the app without having to jump through many hoops.
This makes it easier for them to purchase, especially if they are browsing on the go (like most of us.)
Create Product Collections
Instagram has been working hard to create user-friendly shop interfaces to increase e-commerce activity.
Along with handy features like product tags, Instagram launched product collections, where users can browse through products from a similar category.
This image from the Instagram business blog shows that product collections make it straightforward to find what you want while scrolling through attractive pictures of the products.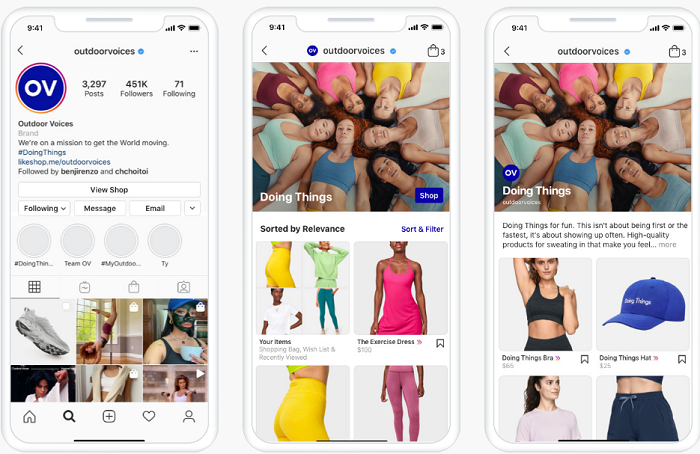 E-commerce Brand On Instagram – E-Commerce FAQs
Do I have to pay for an Instagram e-commerce shop?
Creating an Instagram account highlighting your products is free, but you may have to spend money on advertising, shipping, taxes, transaction fees, and other tools to make a sale.
How to know if I'm eligible for an Instagram e-commerce shop?
Instagram has posted official eligibility guidelines on their help page. These include having a legal product, being located in a supporting market, and providing accurate information about your business, among other rules.
How many followers do you need to get Instagram shopping?
Unlike the 10,000-follower rule for the swipe-up feature on Instagram Stories, anybody can access Instagram e-commerce features as long as they meet the eligibility criteria.
Do you need a website to sell on Instagram?
Yes, Instagram's e-commerce rules state that your business must own a website domain from which you intend to sell your products to qualify for an Instagram shop.
Conclusion of E-commerce Brand On Instagram Guide
Building a successful Instagram e-commerce business won't happen overnight, but it can be done.
Start with these strategies to get your business up and running, then look for tools, tips, and strategies to make your first sale.
Which of these Instagram e-commerce tips will you try today?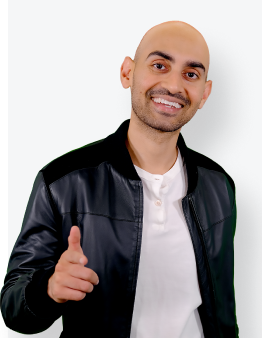 See How My Agency Can Drive Massive Amounts of Traffic to Your Website
SEO – unlock massive amounts of SEO traffic. See real results.
Content Marketing – our team creates epic content that will get shared, get links, and attract traffic.
Paid Media – effective paid strategies with clear ROI.